Alexander McQueen is a genius. His clothes take me to another world! So inspiring!
This collection might just be the most fascinating so far!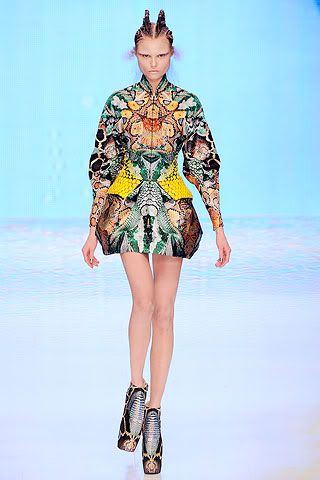 The shape of the garments are simple but what makes them look so unbelievably amazing are the prints of the textiles that he used.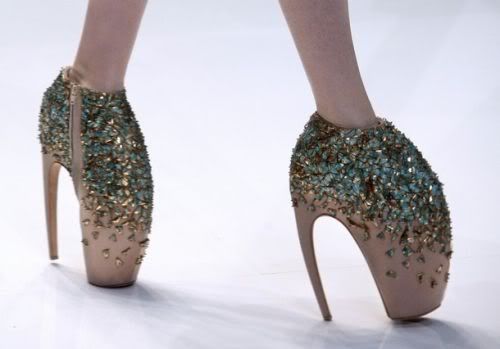 Now, these shoes are to die for. So beautifully galactic.