Oh dear, this week has been crazy! School has taken over my life. The outfit on top is the one I used Monday to school. Looks similar to the other one with the turquoise skirt but I like this one the most, with my three latest purchases; Zara skirt ($40), gray Joe tights ($5) and black Zara flats ($50) that you cant see here.
My gray blazer is from H&M ($30), the blouse from Urban Outfitters, tuque from Urban Outfitters ($6) and the thing that completes the outfit; the Forever21 necklace($15)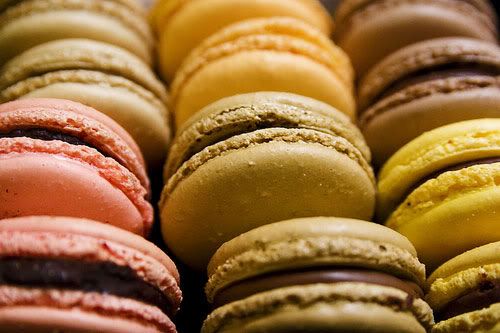 Tomorrow I'm planning to bake some delicious French Macaroons! They look absolutely delicious!