I usually go to my daily blogs everyday just to find some fashion industry news and inspiration, today I went to fashionista.com. The first post is something that everyone have been talking about: Who would replace Alexander McQueen? It states in the article that "Gareth Pugh is the first name to pop-up". He is a truly an amazing designer, but can he really show us Alexander McQueen?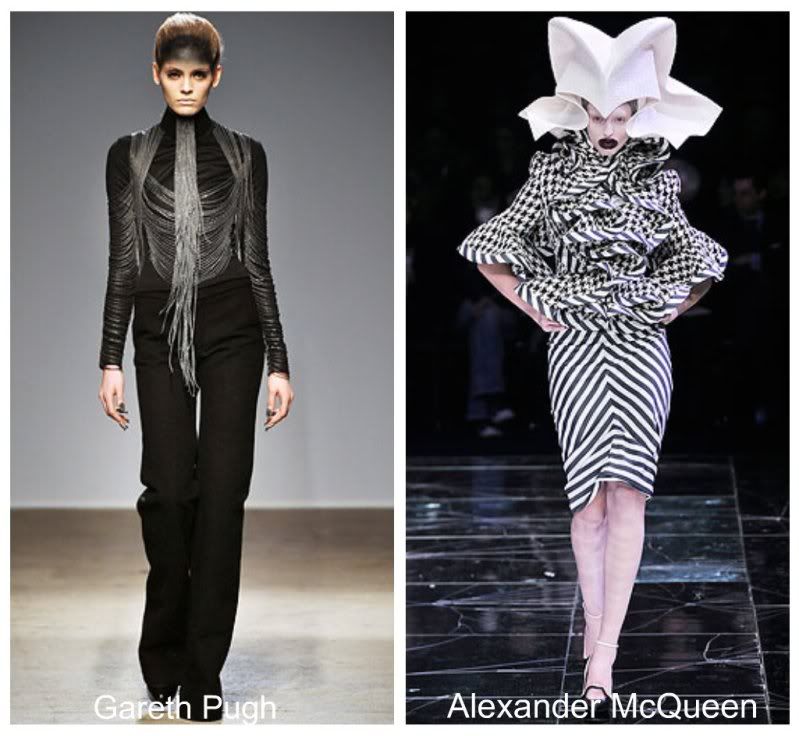 Here you see Gareth Pugh Fall/10 and Alexander McQueen Fall/09. He would be perfect.
Yet, I think the most amazing transformation was Karl Lagerfeld with Chanel. He really did put the brand up and he kept the classic and the charm.