Dear readers, I am very sorry for my long absence. I've been enjoying the summer a lot... and unfortunately my computer has been infected with a virus. I am now blogging from my brother's laptop! Here is a recent little photoshoot we had.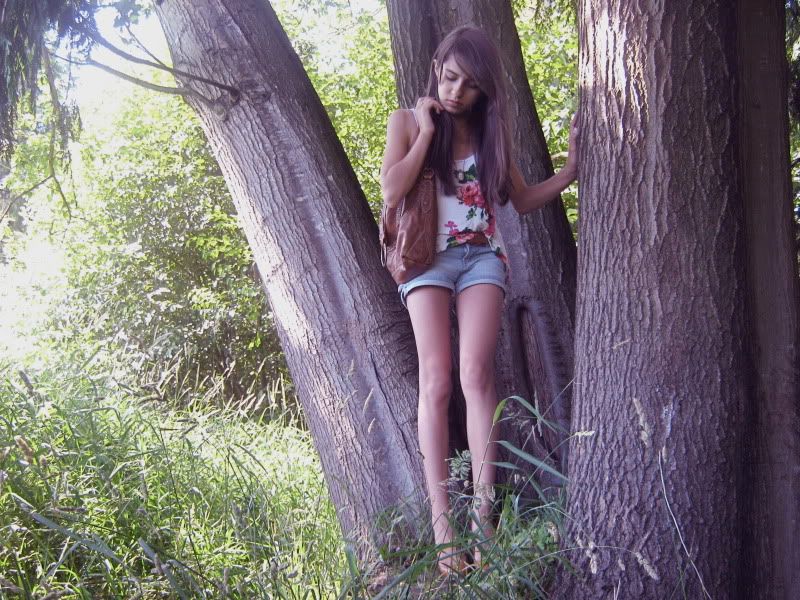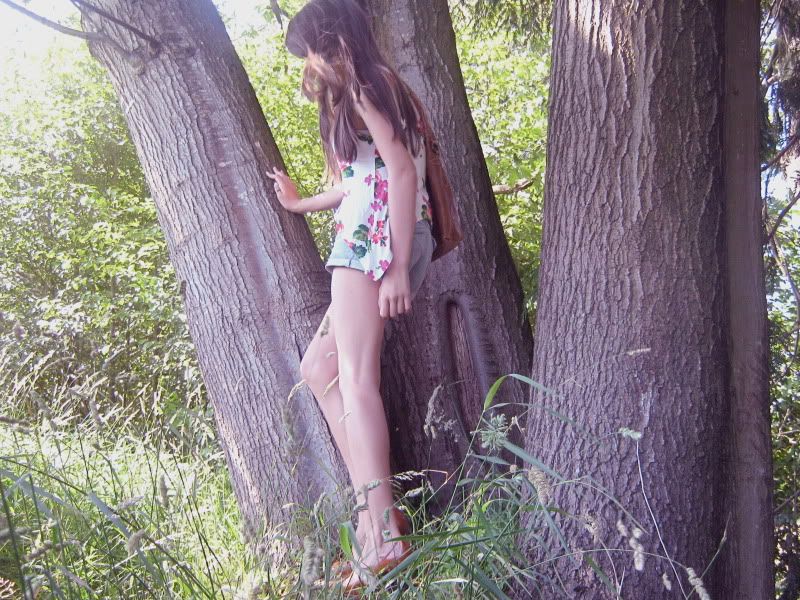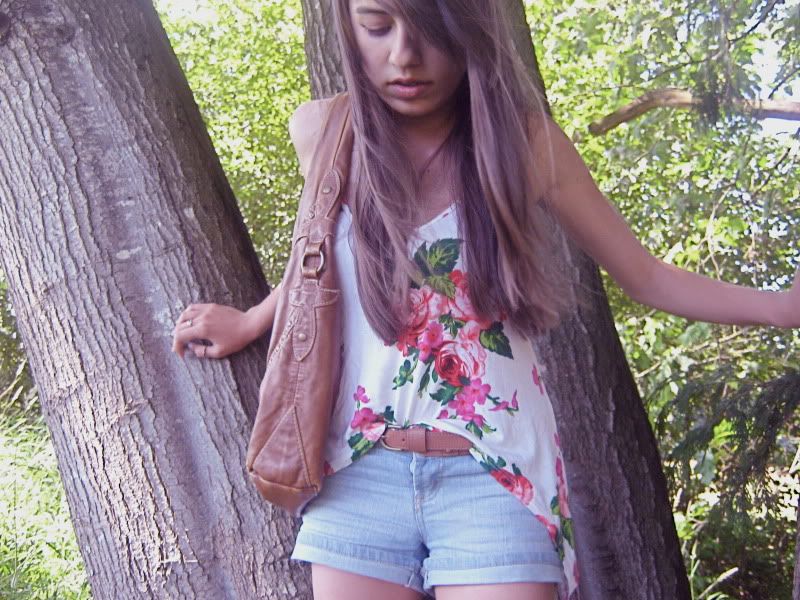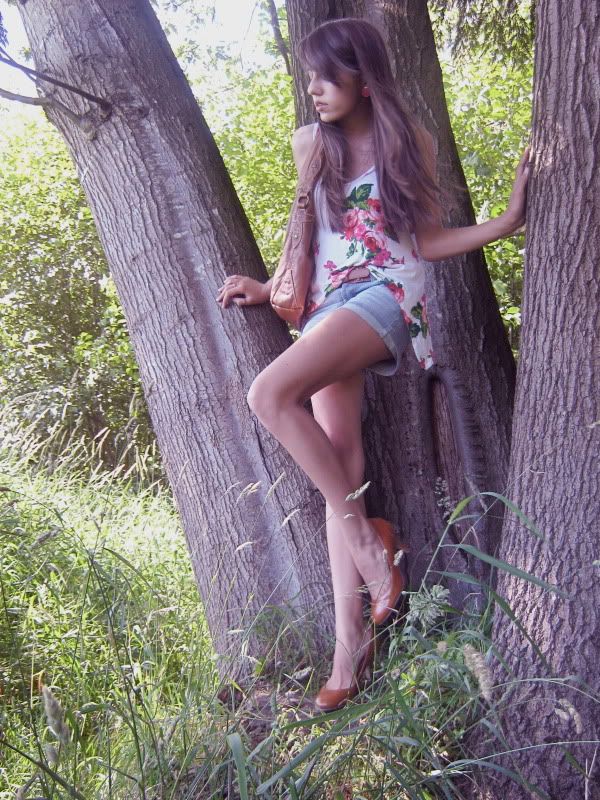 I'm wearing a floral tank top from Sirens, a pair of Daisy Dukes from Urban Planet, heels from Joe, along with a vintage bag and accessories.
Hope you're having a great summer!