I know I have not been blogging for a long time...but I took a break from it and focused on adjusting to school because at the end of the day...it is more important. But I'm back and ready to blog more often! Well, today my brother took some photos of my new puppy and I. He is adorable.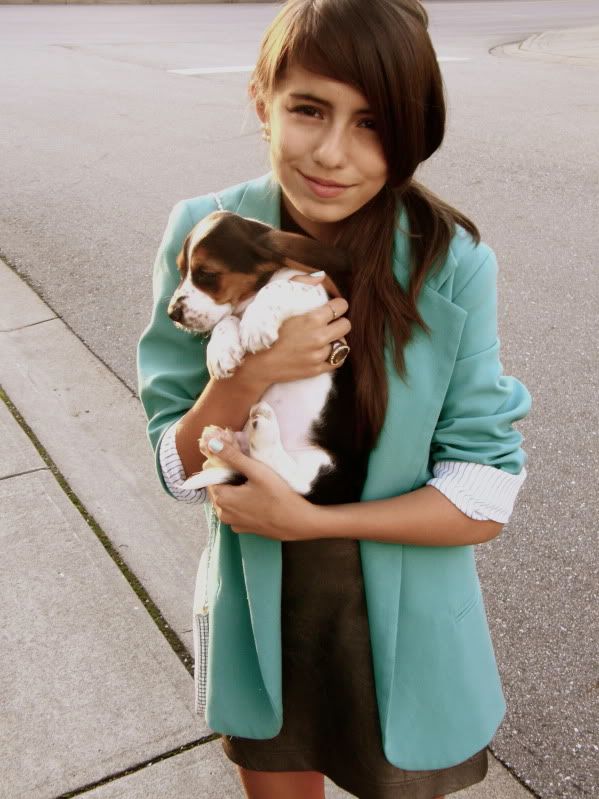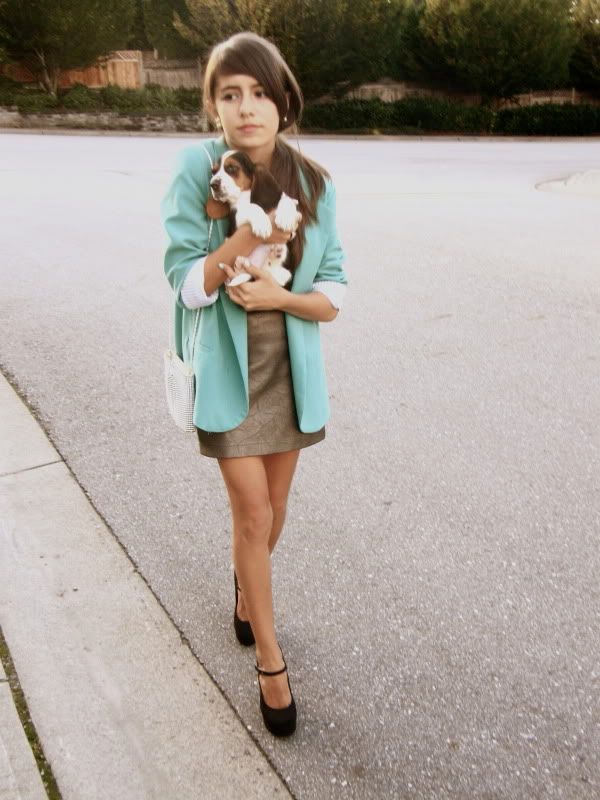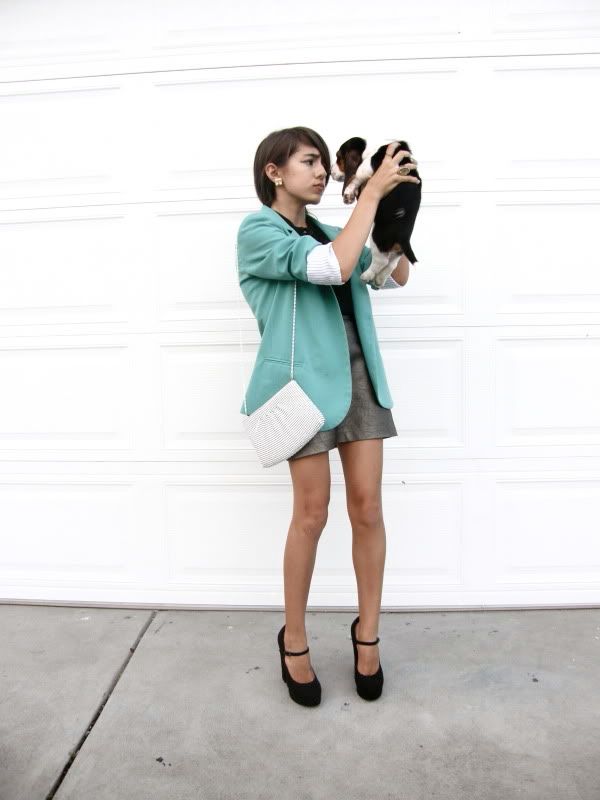 Wearing: Urban Outfitters blouse, skirt and blazer/ Forever21 Mary Janes/ vintage purse.
xoxo
Lea
→Also, please have in mind that my gmail is not for personal questions. If you wish to contact me, only speak of fashion or something of the sort. I am not replying to emails that ask about my personal life.